BARLETT ASHER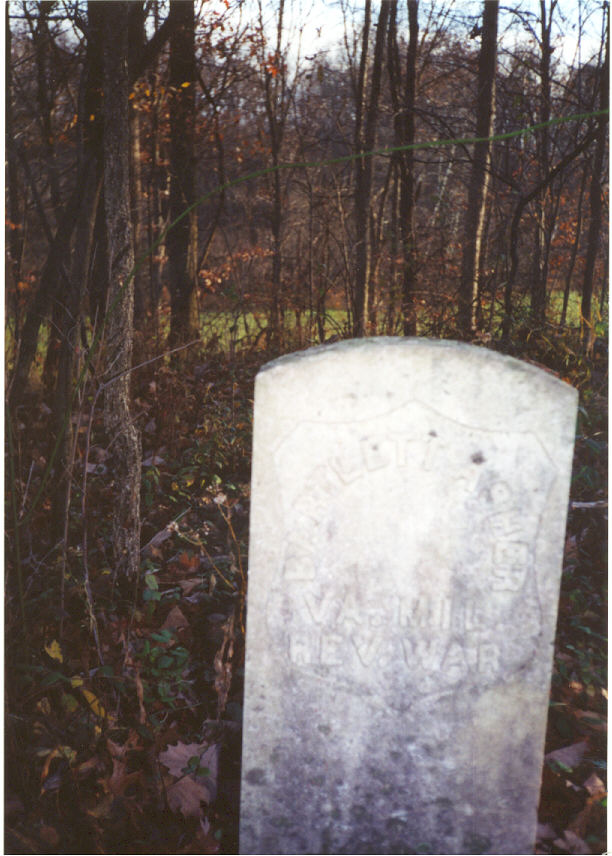 Born: 1764 or 1767 Virginia

Died: 1841, buried in Gass/Goss Cemetery, North of Gossport, Indiana
Goverment marker palced by Miss Ura Sanders.

Service: Enlisted at Culpeper Co., Virginia as private
1779, under Capt Benjamin ROBERTS, Col CROCKETT, Gen CLARK.
Served with Clark's Army in the Ohio Valley.

Proof: Pension W23465

Married: Margaret CURRY in 1791

Children:

John: married Sarah OMER

William (War of 1812) - married Mary WOOLETT

Daniel: married Sarah RISLEY

Levi: Married Mary NEWKIRK

Thomas: married Julia WOOLETT

Barlett: married Drucilla HOLBERT

Edmund: married Elizabeth RYSINGER

Allie: married John JOHNSON

Caroline: married George THOMPSON

Nancy:married Peter HAYS

Jane: married Frederick STIREWALT

Catherine: married William WALTERS

Information courtesy of E O Asher, New Augusta, Indiana

Directions: GOSS CEMETERY:

Goss Cemetery is located on the farm of David S. Black where he lives, a
direct descendant of Rev. War Soldier Bartlett Asher, in Section 20 of
Wayne Township, Owen County, at 6412 Jones Road, about 3 miles north of
Gosport, IN. The gravesite of Rev. War Soldier Bartlett Asher is located in this cemetery.

Contact David S. Black at 6412 Jones Road, Gosport, IN 47433 at Phone #812-879-4361 for access to the cemetery.

Want to thank David S. Black, who owns the farm where the cemetery is located and
Don Matson, Historian from Ellettsville, for helping to locate the cemetery.

Directions and pictures provided by Edward Hitchcock who is a member of the Daniel Guthrie Chapter, INSSAR, in Bedford, IN Pictures were taken in November 2001.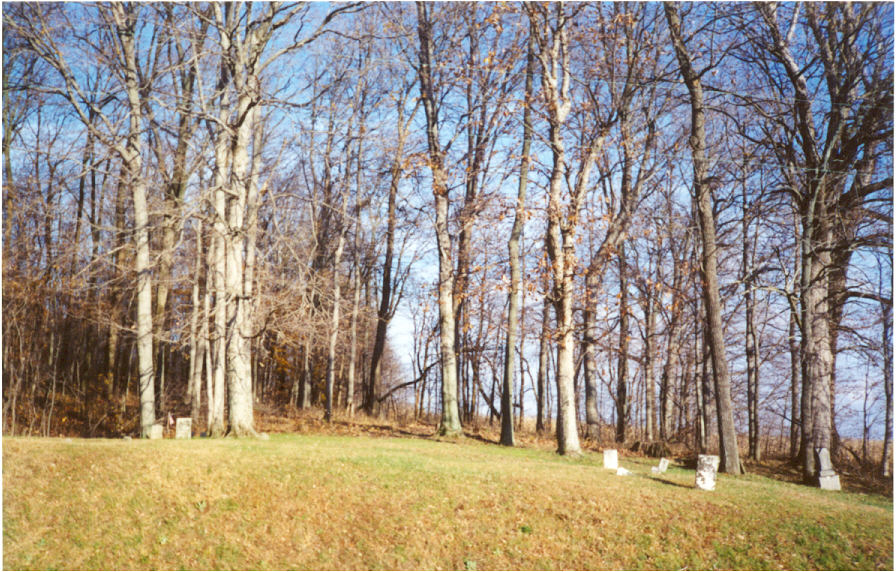 Indiana War Graves Index - Daniel Guthrie Chapter SAR, Bedford, Indiana SAR
The Indiana State Society SAR Homepage